Who Are The Best Candidates For Gastric Bypass Surgery?
Majority of today's population strive to shed a few pounds. Fitness blogs are everywhere because people want to look thin and feel healthy. There are even some people who talk about Gastric Bypass as their chance to lose weight, but Is gastric bypass surgery the right answer? The honest truth is not. Gastric Bypass is not a quick and easy way to lose weight because it is not cosmetic surgery.
This kind of surgery is reserved for patients who need it the most. In other words, you need to be a good candidate for a surgeon to consider giving you the irreversible surgery. Here are situations that make a person a good candidate for Gastric Bypass surgery:
1. Going Through A Screening Process
The first part of finding out if you are a good candidate for the restrictive surgery is by going to your doctor. They will determine whether your current state makes you a viable Gastric Bypass. Keep in mind that Gastric Bypass is not a quick fix to achieving your weight loss goals. It is a major invasive surgery that will change the way your body digests food permanently. If you are simply planning to shed a few pounds for cosmetic reasons, this is not an option you should explore.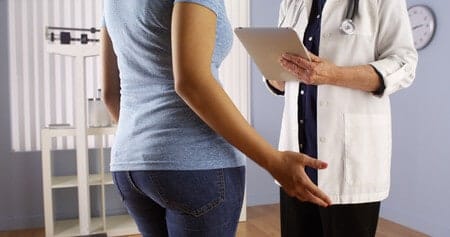 2. Mentally And Psychologically Fit
It is true that obesity and depression are commonly linked together, but experiencing depression before and after the surgery is also common. This is why a mental assessment of the patient is needed before the operation can be performed. Weight loss through Gastric Bypass can cause many physical and mental changes; a patient must be ready to tackle all these challenges to fully recover.
3. High BMI Index
One of the major factors that can determine a person's candidacy for the surgery is their BMI or body mass index. Those who have a BMI of at least 40 are good candidates because they are usually 100 pounds overweight. Obesity is the main reason why people turn to Gastric Bypass and having a high BMI rating qualifies a person as being obese and needing immediate weight loss surgery.
A person who has obesity-related health issues like high blood, sleep apnea, or Type 2 diabetes and have at a BMI of 35 also qualify for the surgery. A physician will determine if the surgery is beneficial for your case or a strict diet and exercise routine is a better solution.
4. Healthy Enough To Recover
The recovery period is often one of the most challenging parts of the surgery. Your surgeon has to determine whether your current physical health is good enough that you can recover from the Gastric Bypass surgery.
Is Gastric Bypass the right answer for you? You can read more about the procedure at https://bariatric.surgery.ucsf.edu/conditions–procedures/laparoscopic-gastric-bypass.aspx. Only your surgeon can determine whether you are a good candidate for the surgery or not. This kind of operation is not recommended for everyone trying to lose weight. It is reserved for people who need it the most because obesity is putting them at greater risk. Consult with the proper medical staff for other weight loss options.
Is gastric bypass surgery the right answer? Check out what are our experts are saying so you can make an informed decision that can be life-changing.
The vast majority don't understand they can get free medical coverage cites on the web. The procedure isn't hard, particularly when the application is accessible on various destinations. Some of
Suffering from medical side effects is somewhat common among people, especially if you are under long term medical course. Your body at first responded well to the medicine and you
Toe pain is one of the common problems existing among the individuals now. This can affect any number of toes but most probably big toe. Most of the people experiencing